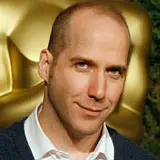 Michael Arndt will be spending a lot of time in a galaxy far, far away over the next several months and into next year. As has been rumored over the past several days and has now been made official, Arndt has been hired by Lucasfilm/Disney to write the screenplay for Star Wars: Episode VII.
If the rumors that popped up recently are true, Arndt has been working on treatments for Star Wars: Episode VII, Episode VII and Episode IX for some time now. The wheels on the Star Wars bus were already in motion before Disney gobbled up the company from George Lucas in a blockbuster $4 billion deal. Arndt's treatments likely played a role in Disney's decision to make the deal.
The blurb at StarWars.com announcing Arndt's hiring states that he has begun meeting with George Lucas and Kathleen Kennedy for "story conferences." We still do not know when production will start, but given how previous Star Wars films have come together, I wouldn't be surprised if early work on design concepts is not already underway at ILM.
Michael Arndt made his biggest writing splash when winning the Academy Award for Best Original Screenplay for penning Little Miss Sunshine (2006). He added an additional nomination in 2010 for adapting the Toy Story 3 screenplay for Pixar. More recently Arndt wrote the screenplays for Oblivion starring Tom Cruise and Morgan Freeman, a feature-length Phineas and Ferb film, and the 2015 Pixar film The Untitled Pixar Movie That Takes You Inside the Mind to be directed by Pete Docter.
I suspect the next Episode VII news to hit the web will be either the frontrunner to direct the film or the casting of Harrison Ford, Mark Hamill and/or Carrie Fisher. It could be several more weeks or months until something new to scrutinize comes along.