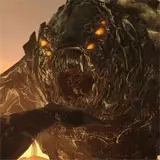 The first handful of reviews for Resistance 2 on PS3 have appeared at MetaCritic.com and the early word for Sony's answer to Gears of Wars 2 is so far, so good.
At this time five reviews have been published that range in score from 83 to 95 out of 100. Of those, four score above the 90 plateau denoting excellence for most gamers.
The lone sub-90 score, a relatively mediocre 8.3 by 1UP.com, doesn't exactly match the printed quote. Here's the last line so you be the judge on whether this matches the score.
"I wouldn't go as far as to say this is the definitive PS3 game, but it's certainly one of the best PS3 exclusives I've played."
If the best PS3 exclusives are rating in the low 80s then Sony clearly has a lot more work to do. I'd argue that point with two exceedingly fun MotorStorms and LittleBigPlanet already in circulation.
We'd rather focus on the positive which, thus far, Resistance 2 seems to be full of. Not including 1UPs oddly low score, Resistance 2 is averaging a 91.75 rating so far. Whether that is good enough to beat Gears of War 2 remains to be seen.