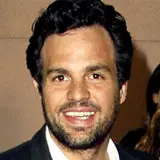 When Mark Ruffalo signed on to take over for Edward Norton as Bruce Banner in The Avengers, we all assumed his alter-ego The Hulk would be handled entirely via CGI. Due to the character's size it will of course, but the animators will have some additional help.
In speaking with Vulture, Ruffalo confirmed that be will play the Hulk via motion capture technology ala Avatar. Whether Marvel and Joss Whedon will utilize Avatar's exact mo-cap system remains to be seen. "No one's ever played the Hulk exactly, they've always done CGI," he said "They're going to do the Avatar stop-action, stop-motion capture. So I'll actually play the Hulk. That'll be fun.".
Ruffalo went on to state he will draw inspiration from the television version of Bruce Banner played by Bill Bixby for The Avengers. He said said he hopes not to "bulge in anyone's face" as this version of the Hulk will be the first to appear in 3D.
The Avengers hits theaters on May 4, 2012.
Source: Vulture