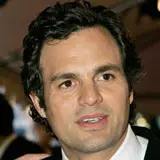 Ever since Ed Norton and Marvel parted ways we have assumed that the new Bruce Banner would be introduced at Marvel Studios' Comic-Con panel tomorrow. The only name attached to the role, Mark Ruffalo, has been assumed a done deal.
This evening a report from The Wrap indicates that Ruffalo's agent and Marvel Studios are working furiously this evening to hammer out a deal before it's time to call it an evening. If a deal can be closed tonight, there's plenty of time to usher Ruffalo to Comic-Con and present him with the rest of The Avengers cast.
The hold-up reportedly stems from Ruffalo being cautious to committing to a 4 to 6 film deal that Marvel is looking for and the dollars attached to it. Marvel's penny pinching contracts are also likely to blame though we'll likely never know for certain.
Marvel's reputation has taken somewhat of a hit after fan-favorite Ed Norton and the studio parted ways in an embarrassing online exchange through a third-party website. Ruffalo is a sound albeit characteristically different choice for the part, and certainly someone who should be able to adapt to the role and at least partially appease the Comic-Con crowd if presented to the audience with a big smile on his face.
Check back tomorrow for the latest from the Marvel Studios panel.