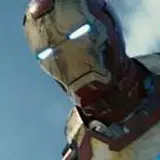 Marvel and Disney have released the second clip from Shane Black's Iron Man 3 which finally makes its North American debut this upcoming Friday, May 3.
Whereas the first Iron Man 3 clip was all talk, this one kicks the action into gear with Air Force One in distress and thirteen of its passengers sucked out a gaping hole into a freefall from thousands of feet in the air. Lucky for them Iron Man is on the scene and ready to spring into action.
As Tony Stark (Robert Downey Jr.) learns via some quick calculations by Jarvis, he can only save a third of the falling passengers by ferrying them to safety one at a time. Instead, Tony grabs the first passenger within reach and then asks her to grab onto another one, thus creating a daisy chain. Two down, eleven to go.
Most of the world outside North America has already seen Iron Man 3 so please refrain from spilling spoilers in the comments section below.