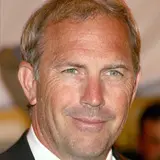 Kevin Costner has sealed a deal with Warner Bros. to star in the upcoming Superman reboot movie as Jonathan Kent, Clark Kent's adoptive father whose fate varies depending on which Superman canon you look at.
Latino Review first broke the Costner news back on February 21 before the deal had been finalized. Negotiations to land the celebrated actor took almost or more than a month. Today THR made it official with the deal closing.
Costner will play alongside Diane Lane as Martha Kent, Clark's adoptive mother, and Henry Cavill as Clark Kent/Superman. Other roles, including the villain or villains, have yet to be officially announced.
Zack Snyder is directing the Superman reboot movie which is a completely separate canon and story from everything released before it. Charles Roven, Emma Thomas, Christopher Nolan and Deborah Snyder are handling producing duties with Nolan taking a hands-on approach to overseeing the project.
The as-of-yet titled Superman reboot movie will fly into theaters in December, 2012.