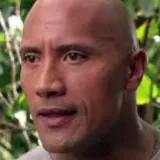 Dinosaurs and giant bees dot the landscape in Journey 2: The Mysterious Island, the 3D sequel to 2008's Journey to the Center of the Earth.
In the sequel, Brendan Frasier and Anita Briem bow out to make from for Dwayne Johnson and Vanessa Hudgens, while Josh Hutcherson returns as Sean Anderson. The plot follows a group who crash land on an island that not only did time forget, but reality is warped to where elephants can be held in your hand and bees can be ridden upon. The film co-stars Michael Caine, Luis Guzman and Kristen Davis.
For Dwayne Johnson, Journey 2: The Mysterious Island is a brief return to family friendly films sandwiched between Fast Five and next summer's G.I. Joe: Retaliation. He has found success making kids laugh before, and judging by the first trailer which you can watch below, likely will again.
Journey 2: The Mysterious Island in 3D opens in theaters everywhere on February 10.