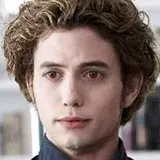 Sci-Fi Wire caught up with Jackson Rathbone, Twilight alum and co-star of the upcoming The Twilight Saga: New Moon, to talk about the film and being hurled into a piano.
When asked about the pressures of filming New Moon Jackson offered, "We have a bigger budget, and we have a little bit more pressure to keep that [indie] feeling going." Some say the "indie" feeling was a problem with the first Twilight since there were expectations for the film's presentation to match its hype. It will be interesting to see how that comes across this November.
Jackson went on to confirm that he did indeed get tossed into a piano as the teaser trailer depicts, though he says the scene was edited and there is more to it. A little stunt work never hurt anyone so kudos to Jackson for strapping on the wires and taking flight.
The Twilight Saga: New Moon hits theaters on November 20. Read the Sci-Fi Wire interview in its entirety right here.