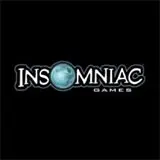 Insomniac Games rocked the video game world this morning by announcing a new intellectual property they are currently working on will be released on Xbox 360 as well as Playstation 3 through EA Partners.
The studio behind the Ratchet & Clank and Resistance franchises has worked exclusively with Sony over the past 16 years. This new game will be their first step into a bigger pool designed to push their games to a larger audience.
"As we develop it, one of our goals is to provide an awesome experience for as many players as possible," Insomniac chief Ted Price wrote on the studio's official website. "With that in mind, we're working with EA Partners to bring this title to both the PlayStation 3 and Xbox 360."
Price goes on to reiterate that Insomniac will continue to develop exclusive titles for Sony. One such rumored titled is Resistance 3.
Watch Ted talk about this announcement below.
> >