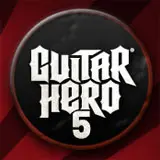 Just a couple days ago I shared the reveal trailer for Guitar Hero: Van Halen coming to Xbox 360, PS3 and Nintendo Wii. It proved to be quite popular with many of you which is why I suspect this news will be too.
To battle Rock Band Beatles next month, Activision has launched a new promotion where you can get Guitar Hero: Van Halen for free if you pre-order Guitar Hero 5 and use the redemption form in the specially marked package.
That's not all. The sooner you act on the offer, the sooner Guitar Hero: Van Halen will be in your hands. The official rules state up to 6 weeks for delivery so if you pull the trigger now, Guitar Hero: Van Halen can be in your hands a solid two months before it is available in stores.
It really is 2 games for the price of 1 as Activision is advertising. 130 songs total for $60. Sounds like a great deal to me.
Visit the official offer page that includes a valid pre-order link to Gamestop.com.