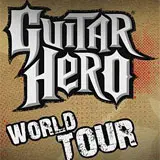 Activision has released a new video that goes behind-the-scenes of a motion capture session from Guitar Hero World Tour.
The video features red-head vixen Hayley Williams, lead singer for Paramore, as she visits with Activision for the mo-cap session. All the moves she makes while in the silly mo-cap suit show up in her in-game on-stage performance.
Although Rock Band 2 for Xbox 360 is already in stores, Guitar Hero World Tour hopes to tap a more advanced player interested in hitting the recording studio to mix songs on the board.
Rock Band 2, in contrast, has stuck to its casual and social gaming roots.
Look for Guitar Hero World Tour in stores on October 26 for Playstation 3, Xbox 360, Wii and Playstation 2.
>