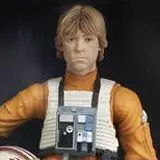 Hasbro is breaking up the traditional 3 3/4″ Star Wars action figure line by targeting dads who grew up with the original trilogy via a new 6″ action figure line dubbed "The Black Series."
With The Black Series, Hasbro is hoping to offer something new and help revitalize their Star Wars action figure offerings that have covered nearly every notable character from George Lucas' original trilogy of films. Mostly figures based on characters from the original trilogy will be available to purchase in The Black Series with a prequel character mixed in here and there, and each will be priced at $19.99.
"Our focus here is the adult collector, the dad," said Derryl DePriest, Hasbro vice president of boys marketing to USA Today. "We know they have their own generation of youngsters they like to share the adventure with. It can be something for dad, and the 3 3/4″ world can be something for the kids to share."
Targeting adult collectors is nothing new for companies like Sideshow Collectibles, whom has been creating 12″ scale Star Wars figures and dioramas for years, as well as Hot Toys, who recently released an amazing Luke Skywalker in Bespin Outfit 12″ DX figure. It's new territory for Hasbro within their Star Wars license, and could kickstart a new trend heading into the new J.J. Abrams Episode VII film that is expected to play to the sensibilities of adults that grew up with the original Star Wars films.
A total of eight figures will join The Black Series in 2013, the first four of which are scheduled to arrive in August. They include Luke Skywalker in X-Wing Pilot outfit (see below), Darth Maul, R2-D2, and the Imperial Sandtrooper. Each is expected to have advanced detail and articulation beyond their 3 3/4″ counterparts.
Hasbro will continue their "vintage" line of 3 3/4″ figures under the new Black Series label as well. Those figure have not been confirmed at this time.
Are these the Star Wars figures you have been waiting for? Look for more images of this new 6″ The Black Series Star Wars line to come out of Toy Fair.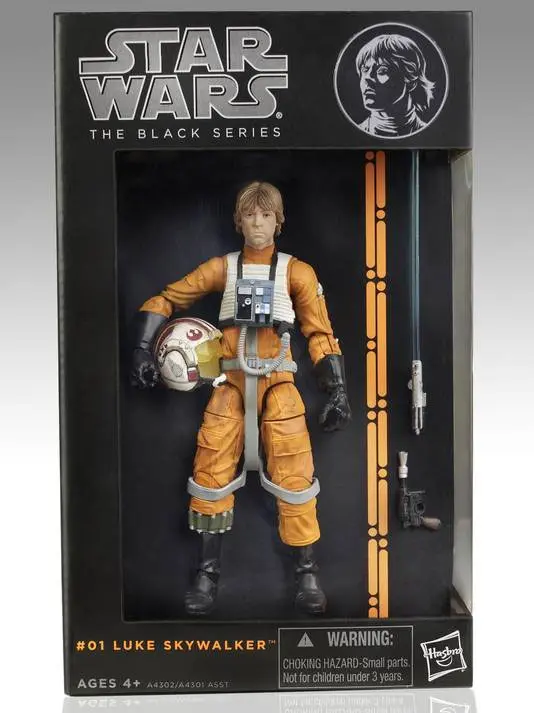 Source: USA Today