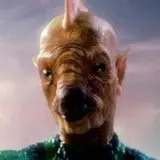 The Wondercon footage for Warner Bros. Green Lantern has been repurposed and slightly tweaked into a new 90-second television spot.
If it's been awhile since you saw the Green Lantern Wondercon footage then this new TV spot may look like nothing new. Should you watch the Wondercon footage and then the TV spot, you'll pick up on a handful of new shots including extended looks at Tomar Re, Kilowag in action, and Parallax descending for the kill. There may even be an extra shot or two of Ryan Reynolds as Hal Jordan though honestly those would be harder to spot.
Green Lantern takes flight in 2D and 3D on June 17.