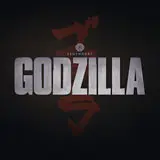 Godzilla made a big impact at Comic-Con this past summer when Legendary Pictures and Warner Bros. debuted a short teaser trailer / demo reel for the film that saw the massive monster re-envisioned to look a lot like his original Japanese incarnation (see an image here). It was one of the big hits at Comic-Con an instantly put the new Godzilla reboot movie on many radars.
According to Variety, Legendary Pictures is gearing up to cast the film along with director Gareth Edwards, but has decided to "age up" the characters at the last moment. Because of this, screenwriter Drew Pearce (Iron Man 3 has been brought on board to "polish" the current script from David Callahan, David Goyer and Max Borenstein.
Variety makes it clear that Legendary Pictures isn't unhappy with the story or script. They simply want older characters which will change some of the dynamics.
Pearce is making a big splash in the blockbuster movie arena. In addition to having penned Disney and Marvel's Iron Man 3, Pearce is also working on Sherlock Holmes 3 with Robert Downey Jr. and Jude Law.
Godzilla isn't expected to smash his way into theaters until 2014.
Source: Variety