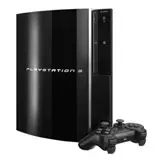 GameStop's CEO Daniel DeMatteo indicated during a recent conference call to investors that he expects Sony and Nintendo to introduce price cuts for Playstation 3 and Wii, respectively.
His forecast of 33.5 million hardware sales hinges on Sony and Nintendo making the cuts which he expects to see take hold in the third quarter of this year. The forecast has the cuts built in, more so for Sony than Nintendo.
"…That assumes that there will be price cuts on the PS3 and potentially one on the Wii, stated DeMatteo. "The hardware price points, given this economic environment are potentially too high, and if the platform holders are going to make the numbers that they forecasted for the year, those prices would have to change."
DeMatteo stopped short of offering any indication of how much the console makers might slash the retail price point but indications of his predictions are already coming true. This past week, online retailer Amazon.com shaved $10 off the PS3 console from $399.99 to $389.99. Any potential substantial retailer-wide price cuts might be unveiled at E3 in early June.
Other potential news revealed during the call point towards BioShock 2 and Tekken 6 bowing in October, with Ubisoft's Assassin's Creed 2 touching down in November.