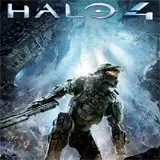 Microsoft's Halo 4 for Xbox 360 is now on sale for the lowest price it has been available at since Black Friday at online retailer Amazon.com.
For a limited time, possibly just a few hours, Amazon has lowered the price of Halo 4 for Xbox 360 from $59.99 all the way down to $39.99. That's a cool 33 percent slash off the list price and one of the better gaming deals around at the tail end of this holiday shopping season.
I wish I knew how long Amazon will be running this deal but I simply do not. I don't see them keeping Halo 4 this cheap for too long.
Click here to scoop up Halo 4 on Xbox 360 for only $39.99 at Amazon.com with free shipping.
Amazon has some other video game deals running right now as well including Hitman: Absolultion for $20 off.