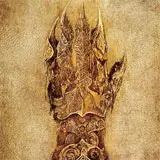 Ubisoft has announced a new program where anyone who pre-orders the regular edition of Prince of Persia for Playstation 3 or Xbox 360 will receive a free upgrade to the limited edition set.
Included in the limited set are the following features: Collectable Limited Edition packaging; An exclusive look at the making of Prince of Persia; A Prima digital mini-strategy guide full of developer's secrets to help players master the year's best action-adventure game; A digital art book that chronicles the game's journey from concept to winner of Best Artistic Design at E3 2008; The original soundtrack scored by master composer Inon Zur; and more to be announced.
Ubisoft has also announced an agreement with Penny Arcade to have a 32-page comic created for the game spanning roughly four times longer than the usual Penny Arcade comic. It will allow the prince's story to be told in an illustrative manner and shed light on the game's plot by expanding on the characters' relationships.
Prince of Persia on PS3 and Xbox 360 is expected in stores this holiday season.