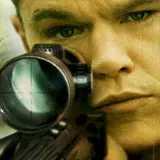 All has been relatively quiet on the Jason Bourne front of late. Earlier comments by Matt Damon and others have suggested a fourth Bourne movie is on the way but nothing has leaked suggesting when it might get underway.
If there is one source you can trust when it comes to the future of the Bourne franchise it is producer Frank Marshall. Taking to Twitter earlier today, he nonchalantly Tweeted "Bourne4 will be out summer 2011."
There you have it, folks. Based on that time frame a script will likely be written over the winter and into spring with a summer / fall 2010 production and release 9 or so months after that.
Where do you think the Bourne story can possibly go next after wrapping up a three-film arc? Share your thoughts in the Comments section below.