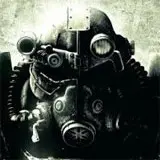 Bethesda Softworks has laid out their master plan for distributing downloadable content, optimization enhancements and Trophy support for the Playstation 3 version of Fallout 3.
The first DLC pack will be "Broken Steel" and become available on September 24. "Operation: Anchorage" and "The Pitt" will come soon after on October 1, followed by "Point Lookout" and "Mothership Zeta" on October 8th. In less than a month the PS3 version of Fallout 3 will be caught up with Xbox 360.
Trophy support will be included on all the DLC packs though Bethesda did not elaborate on the optimizations being made. Pricing for the Fallout 3 PS3 DLC packs should become available by next week.