Shailene Woodley faces knives flung at her head in the first still from Divergent, the movie adaptation of Veronica Roth's young adult book series that hopes to follow in the footsteps of The Hunger Games.
In the film that is expected to launch a franchise, Woodley stars as the heroine Beatrice "Tris" Prior who lives in a dystopian future. The world is broken into five factions where people are assigned to each faction based on human traits. Tris decides to break this segregation and joins a rival faction.
In the photo, Woodley is standing in for someone else during an initiation process. Per Woodley, "It's about being selfless and standing up for what's right."
Woodley recently wrapped up her part in The Amazing Spider-Man 2 as Mary Jane Watson. While she's only expected to be a secondary character in that film, she will be front and center in Divergent much in the same way that Jennifer Lawrence is in The Hunger Games.
Divergent is directed by Neil Burger and also stars Ashley Judd, Ray Stevenson, Jai Courtney, Kate Winslet, Maggie Q, Theo James and Zoe Kravitz. It arrives in theaters on March 21, 2014.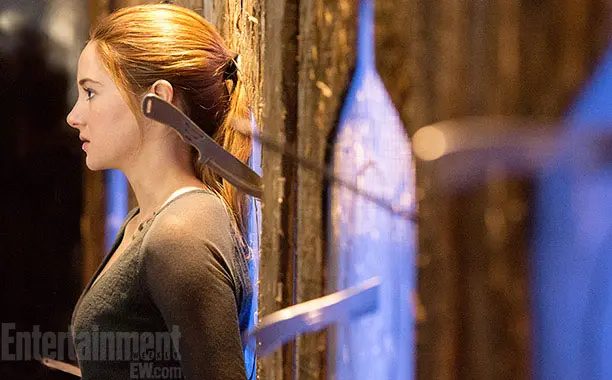 Source: EW