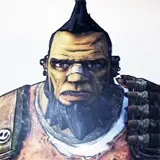 Gamescom, which gets underway this week in Germany, brings us the first teaser trailer for Borderlands 2 that you can watch below.
The brief teaser introduces Gunzerker and his dual-wielding disposal method for the unsavory citizens of Pandora. It also confirms that the art style remains untouched from the original Borderlands, a big bonus for fans of that game.
Another Borderlands 2 reveal will be coming tomorrow morning in the form of the first screenshots from the game. I don't know what those screenshots will include, but here's hoping they bring some new revelations.
Borderlands 2 is coming to Xbox 360, Playstation 3 and the PC in 2012.