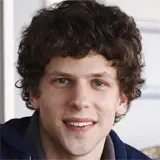 Columbia Pictures and director David Fincher have found the actors who will portray the young men in The Social Network movie that helped give birth to social networking giant Facebook.
According to Variety, landing the lead roles are Jesse Eisenberg (Zombieland) as Facebook CEO Mark Zuckerberg, Justin Timberlake as Napster co-founder and eventual Facebook president Sean Parker, and Andrew Garfield as the Facebook co-founder who split with Zuckerberg over monetary disagreements.
Filming on The Social Network is set to begin next month with an anticipated 2010 release.