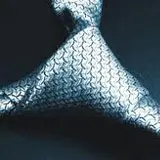 Fifty Shades of Grey, the erotic bestselling novel by E L James' that was originally conceived as Twilight fan fiction with Robert Pattinson in mind for the lead, will officially be making its way into theaters on August 1, 2014 in North America. A release date for other territories around the world will be released by Focus Features at a later date.
The Fifty Shades of Grey release date announcement comes only a week after Sam Taylor-Johnson was hired to direct the film, setting into motion today's announcement and more to come. Kelly Marcel has already adapted the novel into a screenplay, with Michael De Luca and Dana Brunetti producing along with E L James.
Next on tap for Focus and Taylor-Johnson is to cast the two leads in the film that could potentially springboard the career for a young actor much in the same was Robert Pattinson and Kristen Stewart found fame and fortune starring in the Twilight Saga films. Many names, including Ian Somerhalder and Matt Bomer, have been tossed around the rumor mill for the parts of 27-year old billionaire Christian Grey and college student Anastasia Steele. Pattinson's name continues to be in the running, especially with him inviting E L James to a party recently.
Fifty Shades of Grey is the first of three books in a trilogy from James and presumably three films, though Focus could opt to break the final book into two films and follow the Twilight, Harry Potter and Hunger Games mold. Combined, readers have purchased over 70 million books in the Grey trilogy, which heightens the box office expectations with such a huge built-in fan base.
Also opening on August 1, 2014 is Marvel's Guardians of the Galaxy. The first week of August has proven fruitful at the box office of late with Rise of the Planet of the Apes and G.I. Joe: The Rise of Cobra both performing well during that week. A big Marvel release and the perfect counter-programming in Fifty Shades of Grey should translate into a box office record.
There is no production start date for Fifty Shades of Grey just yet, but expect casting announcements to come next, possibly within the next month or sooner. The Internet just might implode if Robert Pattinson ends up scoring the Christian Grey role.