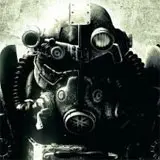 There's no doubt Fallout 3 came into its release week with a head of steam after nothing but positive previews and the lingering success of The Elder Scrolls IV: Oblivion.
In no way could we predict Bethesda would ship a total of 4.7 million copies for Xbox 360, PS3 and the PC for the game's opening week of sales.
Many of those copies moved, too, with total week one sales topping an impressive $300 million. Not even The Dark Knight boasts those kinds of opening week numbers.
With this kind of success, it will be difficult not to select Fallout 3 as game of the year.