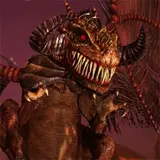 With any potential Xbox One Fable video game still a ways off, the next best thing for Fable fans is the upcoming release of Fable Anniversary. While the game was originally expected to be available before Christmas, those plans have fallen through.
Lead designer Ted Timmins took to the Lionhead Studios blog to pass along the unfortunate news that Fable Anniversary has been pushed back to a February 2014 release. He also confirmed the game will be available to purchase for Xbox 360 on store shelves and in the to-be-rebranded Xbox Games Store, but the big news is obviously the delay.
The reason cited for Fable Anniversary sitting out this year is the team simply needs more time to finish the game. There could be some marketing reasons behind the decision as well such as deliberately avoiding the next-gen console launch window sweet spot, but those would remain behind closed doors.
In the meantime, Timmins promises new Fable Anniversary screenshots, new game footage, and some "top secret announcements" are coming up in the near future.
Source: Lionhead blog