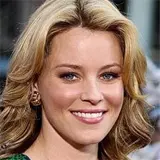 Elizabeth Banks is in negotiations to appear in The Hunger Games and two newcomer actors have officially landed roles in the upcoming Lionsgate movie based on Suzanne Collins' book of the same name.
Per Variety, Banks would assume the role of Effie Trinket and be responsible for escorting her district's combatants to the deadly games. Barring a contractual issue, she appears to be the frontrunner for the role and could be hired any day.
Earlier today, newcomers Dayo Okeniyi and Amandla Stenberg were officially cast as District 11 tributes Tresh and Rue, respectively. Both actors have limited experience in shorts and telefilms.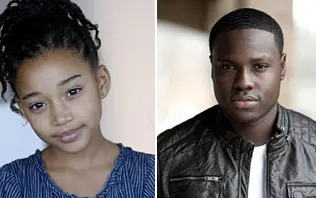 The Hunger Games will star Jennifer Lawrence and Josh Hutcherson as the District 12 tributues, along with Liam Hemsworth. Production is expected to get underway shortly in North Carolina with an open casting call for extras being held this past weekend.
You can follow along with The Hunger Games District casting at the official Hunger Games Facebook page. Two Districts are in the bag with ten to go.
The Hunger Games arrives in theaters on March 23, 2011.
Source: Variety