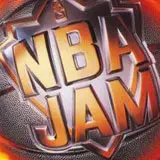 The NBA Jam franchise is being polished up for an encore performance with news that EA Sports is developing the entry in the series exclusively for Nintendo Wii.
NBA Jam is regarded as one of, if not the ultimate arcade sports title of all-time. The franchise was previously owned by Midway before it moved to Electronic Arts and remained dormant until now.
EA Canada is currently developing the game that will fuse the classic sights of flaming balls and sounds of screaming players with new gameplay modes, characters and depth. EA promises to "re-define the visuals for a sports game yet again by bringing true-to-life body types, updated physics and visible player emotion to the over- the – top experience."
NBA Jam for Wii will slam its way into stores later this year. We'll pass along a firm release date when it becomes available, most likely closer to E3 this summer.