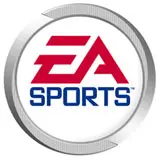 Electronic Arts unveiled plans at the Leipzig Games Convention for a new tennis franchise, the first for the publisher.
The as-of-yet named game will appear first on Nintendo Wii sometime in late 2009, followed by other consoles, presumably Xbox 360 and Playstation 3, at a later date.
The All England Lawn Tennis Club – home of The Championships, Wimbledon, will be featured and mark the first appearance for the fabled venue in a tennis game.
Peter Moore, President of EA Sports and former tattoo fanatic, adds the following.
"As we look to expand the EA SPORTS brand and captivate sports fans from around the world with rich new interactive experiences, it was obvious that the renaissance we're seeing in the sport of tennis provides us with a big opportunity. Our new tennis franchise, coming first to the Wii, will put fans right into the action and provide the excitement, tension and drama that true champions feel in legendary matches – like the classic from Wimbledon just last month."
We'll have more on EA's foray into fuzzy yellow balls in the months ahead.