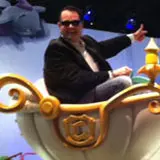 Disney Interactive has a lot riding on the new Disney Infinity game that will debut in August across multiple gaming platforms. It's the second major entry in the "Toys to Life" gaming category that Skylanders gave birth to, and a potential massive franchise that could live on for many, many years to come.
Disney Infinity will of course be the focus of the Disney Interactive booth at E3 2013 beginning this Tuesday. To say they mean business with their booth with be a gross understatement.
At last year's E3, the longest lines out on the floor were for personalized Mickey Mouse ears. This line grew to well more than 100 people shortly after the doors opened and only swelled to an incredible length as the show wore on. That's a testament to the power of the Disney brand when the word "free" is attached to it.
Disney Interactive will be one-upping that promotional feat this year with multiple draws set up within the Disney Infinity area of their booth. First will be a "Pop-Up Shop" where someone will select from 10 combinations to create a custom shirt sleeve, t-shirt or hoody right at the show. This is similar to the Mickey Mouse ears promotion yet arguably a bit cooler.
If that weren't enough, Disney Interactive will have vending machines set up where booth guests will obtain one of the Disney Infinity figures before it comes out. Expect a lot of wheeling and dealing to go on while folks attempt to complete a set.
The booth itself will be show stopper with a life-size Cinderella carriage and monster truck mash-up as seen in the Toy Box mode of the game, as well as Cinderella's castle. Here's a statement from Disney Infinity executive producer John Vignocchi about the booth's look an intention, along with a couple pics of Vignocchi modeling the goods.
"Our events team put together a amazing booth for E3 this year. It starts when you walk up to the doors of the show where the team has created an optical illusion as if the Disney Infinity characters are already at the show and welcoming you in…

A few short steps away if the Disney booth, where our team has created a life sized version of the Infinity base that lights up when you step on it. The team wanted to try and deliver on a experiential concept that attendees are being physically transported into the Toy Box mode of Disney Infinity.

If you look around from the base, you will catch glimpses of iconic Disney characters and environments, re-imagined as toys using our unique Infinity art style. You will see new characters like Wreck It Ralph and Tonto mixing it up with old favorites like Bullseye from Toy Story and Stitch.

Also inside our booth is a spectacular version of Cinderella's iconic castle, straight from the game… and a custom monster truck version of her coach is a few steps away begging for a photo-op.

The team also wants guests to get in on the creativity that fuels the Toy Box mode delivers – so we installed a pop-up shop in the booth where they can choose from 10 different combinations and have a custom t-shirt, shirt sleeve or hoody made exclusively at the show. We even have toy vending machines that will let let guests grab an Infinity character pre-release!

Of course, it is all about the game. To that end there are 18 different demo stations on the floor where you can try all of the announced play sets and the Toy Box mode yourself. Infinity will also be featured by all our first party partners at Sony, Nintendo and Microsoft.

The team wanted to hammer home the idea that inside Disney Infinity's Toy Box mode, your imagination is the limit.There is no wrong way to play with your toys.

We hope the booth turns quite a few heads!"
We will be taking a tour of this Disney Interactive E3 booth on Tuesday and will be reporting back with Disney Infinity hands-on impressions of the recently announced The Lone Ranger Play Set and hopefully impressions of unannounced figures like Wreck-It Ralph and Jack Skellington that may or may not be revealed during the show.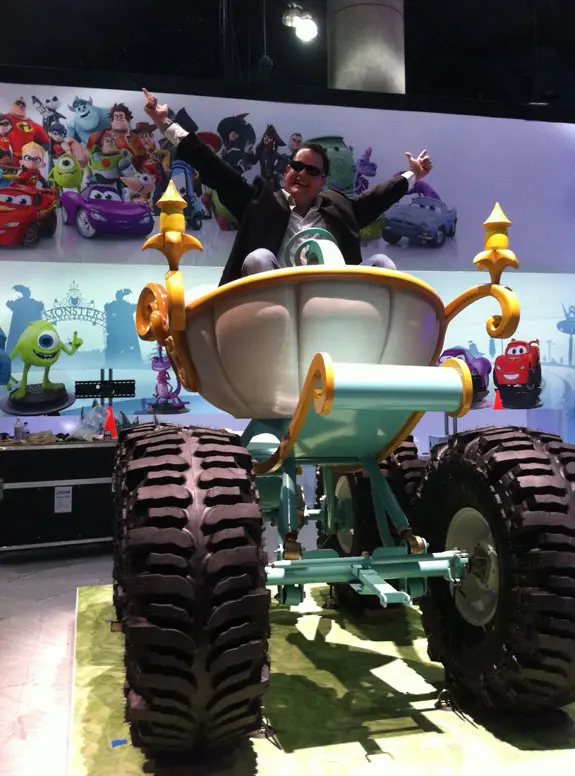 Source: MTV