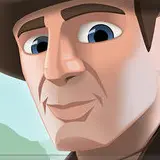 Disney Infinity has arrived and appears to be doing quite well thus far ahead of the holiday shopping season based on what I have seen at stores. After putting some extensive time into the game and enjoying it, I've begun to imagine what other characters and worlds might make a perfect fit. One such character is a Disney Infinity Indiana Jones.
When Disney bought Lucasfilm last year, they also acquired the rights to the Indiana Jones license and franchise. That makes Indy a viable candidate for a Disney Infinity figure. If Disney Interactive were willing to roll the dice a little, even a Disney Infinity Indiana Jones Play Set. The possibilities are, in a word, infinite.
DevianART user Conceptibot apparently thought Harrison Ford as Indy would make a great Disney Infinity figure as well and went as far as to illustrate what he might look like in toy form. The results are stunning and look the real deal. I'd be willing to bet that quite a few non-gamers would want to pick him up, and then be enticed into trying out the game as a result.
It's going to take a lot of Disney Infinity sales for Disney Interactive to delve into properties like Indiana Jones that might not resonate as well with kids. If I were in charge, Indiana Jones would at least be on the drawing board as a potential candidate, as well as Marion, Short Round, Willie and Henry Jones for a nice five-figure set ala The Incredibles.
Be sure to read our Disney Infinity review if you have not yet.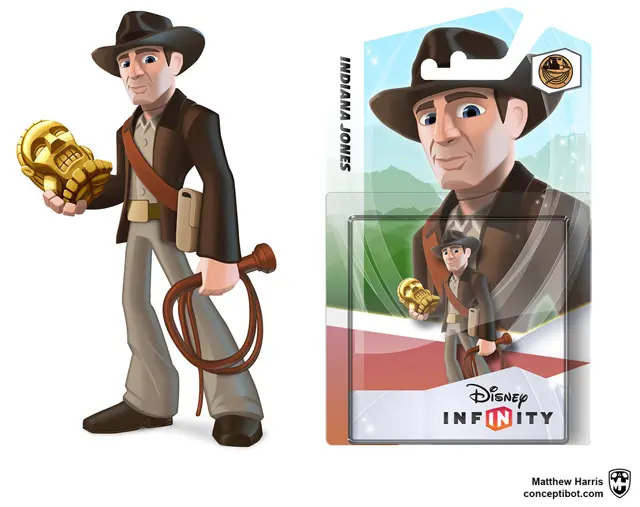 Source: DevianART