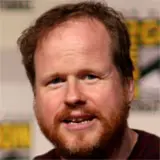 The Walt Disney Company today shared their fiscal third-quarter earnings today and doubled down on their investment for the services of The Avengers writer and director Joss Whedon.
Thanks in part to The Avengers massive box office haul, Disney's profits rose a strong 24 percent from the previous quarter where John Carter resulted in a $200 million loss. Compared to the same quarter a year prior, Disney's entertainment profits soared to $313 million from $49 million with The Avengers and Pixar's Brave leading the way.
The big movie news revealed during Disney's investor conference call is that Joss Whedon has been officially hired to not only write The Avengers 2, but direct as well. Whedon's work on The Avengers made it the third highest grossing film of all time. Disney and Marvel are hoping Whedon can artfully direct lightning to strike twice.
Disney stopped short of revealing a release date for The Avengers 2, but we can certainly make an informed estimate. Next summer, Marvel and Disney are releasing Iron Man 3 and, later in the year, Thor: The Dark World. In 2014, those films will be followed by Captain America: Winter Soldier and Guardians of the Galaxy. The next available slot is May 2015, which would mark three years from when The Avengers was released.
The first clue to where Joss Whedon will navigate The Avengers 2 toward came in the closing credits of The Avengers. Spoiler: it is revealed that The Other answers to a greater being known as Thanos in Marvel comic lore. When told invading Earth is to court death by The Other, Thanos cracks a wry smile.
With The Avengers 2 on the way and Joss Whedon steering the ship, you can pencil in a huge quarter in early-to-mid 2015 for The Walt Disney Company.