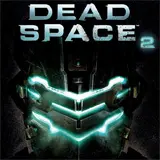 I was quite surprised this morning to check Amazon's video game Deal of the Day and see a long list of EA's Dead Space 2 for multiple platforms priced significantly lower than they had been selling for over the past couple weeks.
For today only you can grab the PS3, Xbox 360 or PC version of Dead Space 2 for $39.95. That price is 33% less than the $59.99 it typically sells for.
If you're a big Dead Space fan then you might be interested in the Collector's Edition which Amazon has you covered on as well. That version for PS3, Xbox 360 or the PC typically sells for $79.95 but it too has seen $20 shaved off to make today's sale price $59.95.
If you haven't played Dead Space 2 but liked the original then you're sure to get a kick out of the sequel. It's better in almost every way and guaranteed to make you jump a few times.
Click here to buy Dead Space 2 on sale in standard or Collector's Edition configurations on the platform of your choice at Amazon.com.