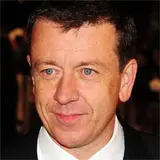 There is movement on the James Bond front with official word from MGM Studios that screenwriters and Daniel Craig are on board for what will be the 23rd film in the everlasting series.
Peter Morgan (Frost/Nixon, The Queen, The Last King of Scotland) and screenwriting collaborators Neal Purvis and Robert Wade (Quantum of Solace, Casino Royale) are gearing up to draft the third 007 outing for Daniel Craig as James Bond. With Quantum of Solace wrapping up the story arc begun in Casino Royale, the next James Bond has a clean slate to work with.
A start date has yet to be set for production on the new James Bond film. Per the press release, Peter Morgan is still "fulfilling duties" on his scripts The Special Relationship for HBO and Hereafter for DreamWorks. The earliest I'd expect to see Bond return would be November 2010.