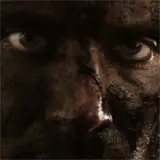 I was watching Starz' Spartacus: Blood and Sand a couple months ago and thinking how cool it would be to have an appropriately graphic Gladiator-based video game. That wish may still be a long shot, but the next best thing might be on the way.
One of the few surprise announcements to come from Microsoft's 2010 E3 keynote press conference was an Xbox 360 (and possibly PC) exclusive game from Crytek, the visual masterminds behind Crysis and Crysis 2. The game is (tentatively?) called Codename: Kingdoms and was revealed with a trio of dirt encrusted warriors who look like they stepped right off the set of Spartacus. In fact the CG is so convincing that I'm still debating whether it's all CG or a clever mix of live-action and CG.
And that's all we know about Kingdoms right now. I scoured Microsoft's press materials looking for additional information and there is none. Crytek has nothing about Kingdoms on their official website. For now, enjoy the trailer a few dozen times over and then begin the long wait until probably next year for more information.
> >