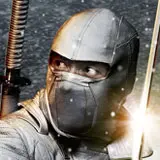 G.I. Joe: The Rise of Cobra has rappelled into theaters allowing swarms of critics shunned from limited exclusive early screenings a first shot at tearing into Stephen Sommers big budget action adventure. As Paramount correctly assumed by shielding the film, the critics have come out with guns blazing.
Prior to yesterday, there were a total of nine Rise of Cobra reviews at Rotten Tomatoes written by web journos with an appreciation for 80s pop culture, comic books and the 80s cartoon. Of those, only one was deemed rotten which gave the film a healthy 88% fresh rating.
As of this morning, the Rise of Cobra reviews total at Rotten Tomatoes has jumped to 53 with 30 of them coming back rotten. That slices the fresh rating down to 43% fresh, roughly half of what it was and well on the way towards approaching Transformers: Revenge of the Fallen's pitiful 20%.
The footnote irony of Paramount's unusual marketing strategy to bypass critics and focus on select movie blogs and America's heartland and military is the script goes out of its way to portray the G.I. Joe team as a multinational force, not "Real American Heroes." Whether this tactic of holding the critics at bay and pumping up the military pays off should be known by Sunday when the weekend box office results are announced.
I have yet to see G.I. Joe: The Rise of Cobra and probably will not have an opportunity until sometime next week. Like other online movie outlets, I go in with an open mind and an understanding of what Rise of Cobra is setting out to accomplish: bringing a beloved comic book and cartoon to life. If Sommers and gang can do that for two hours and not let my mind wander into the film's faults like Transformers: Revenge of the Fallen did, then I'll consider Rise of Cobra a successful mission.
Check out Rotten Tomatoes' G.I. Joe: The Rise of Cobra reviews.