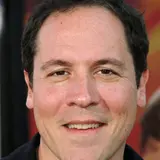 Director Jon Favreau took to Twitter to end speculation on when the first teaser trailer for Cowboys and Aliens would appear in the same space said speculation began.
The trailer will not be attached to Universal's Skyline tomorrow as his earlier tweet stating the trailer was "locked and loaded" might have insinuated. Instead it will be coming next week, probably debuting on a weekday at either Apple Trailers or Yahoo! Movies. Warner Bros.' first trailer for The Green Lantern is also set to debut next week attached to Harry Potter and the Deathly Hallows Part 1.
Cowboys and Aliens stars Daniel Craig, Sam Rockwell, Olivia Wilde and Harrison Ford. It opens next summer on July 29.