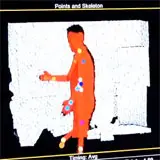 One of the highlights of Microsoft's keynote address at the 2010 Consumer Electronics Show was news that Project Natal, the full-body motion-controlled addition to existing Xbox 360 consoles, is going to arrive in stores this upcoming holiday season.
An "Innovation Journey" video was used to preface the announcement and show the tech audience who may or may not be familiar with Natal what the technology is all about. Unfortunately most of the gameplay footage has already appeared in previously released videos, but there are some nice behind-the-scenes shots that show how Natal's software interprets the data it receives from its camera hardware.
Check out the video below and look for Natal news to pick up steam heading into E3 2010 this summer.