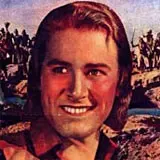 Warner Bros. Pictures has plucked the 1935 classic Captain Blood starring Errol Flynn from their vault to prime a remake with an unexpected twist.
Per Variety, Rather than Captain Blood pirating and rescuing his love in the Caribbean Sea, he'll be cruising the deep dark reaches of outer space. Sort of like Ice Pirates, only without the ice, sped up time, and nasty Space Herpes.
Michael and Peter Spierig, fresh off writing and directing the upcoming vampire flick Daybreakers, are set to direct based on a script by relative writing newcomer John Brownlow. It was Brownlow's first draft set in space combined with the Spierig's visually unique animatics that sealed the deal with Warner.
"At first, I felt like I was in that scene in The Player, where Buck Henry pitches the sequel to The Graduate," noted Warner producer Bill Gerber. "But when I took a look at their animatic depiction of a pirate battle in space, it had such a distinctive visual look to it that I said, 'Great, I get it.'"
Other than the dramatic change in setting, Captain Blood's core story about a doctor who becomes a pirate only to see his maiden stolen by a fellow pirate will remain intact.
"There are some things you don't mess with, and that is as classic a movie storyline as you will ever find," Gerber added.
Do you all think setting Captain Blood in space is enough of a change to avoid comparisons to Pirates of the Caribbean?