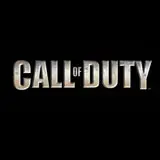 Activision and Treyarch finally broke silence today and formally announced Call of Duty 5 is on the way for Xbox 360, Playstation 3, Nintendo Wii and the PC, and it will be called Call of Duty: World at War.
The South Pacific and European theaters will serve as the battlefield this time around, a region yet to be featured in a CoD title.
Call of Duty: World at War will be the first game in the series to include cooperative play, allowing up to four players to fight alongside each other in a specially designed coop campaign online or two players via split-screen on the same console. The Nintendo Wii version will also include some sort of two-player cooperative mode.
Whether playing on or offline, solo or with others, players will gain experience points to earn rank and experience deeper challenges as they progress.
Call of Duty: World at War will arrive in stores sometime this fall For now, enjoy the first footage released from the game below.