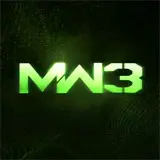 Activision has released the first teaser trailer for Call of Duty: Modern Warfare 3, effectively confirming the game's existence and release later this year.
The trailer's release came shortly after gaming blog Kotaku published numerous details about the game culled from "inside sources" including a November 8, 2011 release date. That date fits right in with publisher Activision's preferred timing for new Call of Duty games given last fall's Black Ops deployed to stores on November 9.
According to Kotaku's spoiler-filled articles, Infinity Ward is the lead developer on Call of Duty: Modern Warfare 3 with Raven Software and Activision's new studio Sledgehammer Games providing additional support and resources. The last Call of Duty game Infinity Ward worked on was Call of Duty: Modern Warfare 2.
Modern Warfare 3 is said to pick up right where Modern Warfare 2 left off and will span multiple cities including New York, London and Paris. The teaser trailer, seen below, suggests a massive missile strike on New York will take place during the game's events.
The report goes on to suggest that players will assume a variety of roles during the game's single-player campaign including a "Russian Federal Protective Services agent, SAS Operative, tank gunner, and AC-130 gunner." Other roles will also be assumed including characters seen in previous Call of Duty games.
Infinity Ward is expected to wrap up all the unanswered questions from the past two Modern Warfare games while setting up possibly future games with Delta Force operatives codenamed "Frost" and "Sandman". Whether Infinity Ward will abandon the "Modern Warfare" surname remains to be seen.
The big battle this holiday season will be Call of Duty: Modern Warfare 3 taking on EA's revamped Battlefield 3, designed specifically to challenge Activision's record-breaking franchise. There's plenty of room for both sequels to post huge sales numbers if the studios behind them deliver the goods.
We'll be checking out Call of Duty: Modern Warfare 3 and Battlefield 3 for PS3, Xbox 360 and the PC at E3 next month, and will report back with first hopefully hands-on impressions of both.
Source: Kotaku