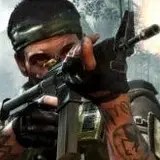 Call of Duty: Black Ops appears to have easily surpassed the single-day sales record for any video game set last year by Modern Warfare 2.
According to the first numbers received by VGChartz, over 7 million copies of Black Ops for Xbox 360, PS3 and PC were scooped up yesterday. That would best the number put up by Modern Warfare 2 by around 10%. A staggering 4.5 million Black Ops sales came from pre-orders.
The same estimates suggest the majority of Black Ops sales went to Xbox 360 59%, followed by 36% for PS3 and the rest going to PC, Wii and DS versions.
Activision will likely issue a press release once they have concrete numbers to report on. Look for that within the next 24 hours.