A day before Summit Entertainment wraps up the Twilight Saga with the theatrical debut of The Twilight Saga: Breaking Dawn Part 2 starring Kristen Stewart, Robert Pattinson and Taylor Lautner, each of the previous four Twilight films will play in a special limited engagement theatrical marathon run.
To help promote this one-day event, Summit has released a new poster (at least the in UK) that utilizes artwork from all five Twilight films. Breaking Dawn Part 2 is in the center while the original Twilight, New Moon, Eclipse and Breaking Dawn Part 1 are flanked on either side.
Click the new The Complete Twilight Saga poster below for a high resolution look.
The Twilight Saga: Breaking Dawn Part 2 wraps up author Stephanie Meyer's young adult series when it arrives in theaters on November 16. It is expected to top the $142.8 million opening weekend put up by the franchise's top opener thus far, The Twilight Saga: New Moon.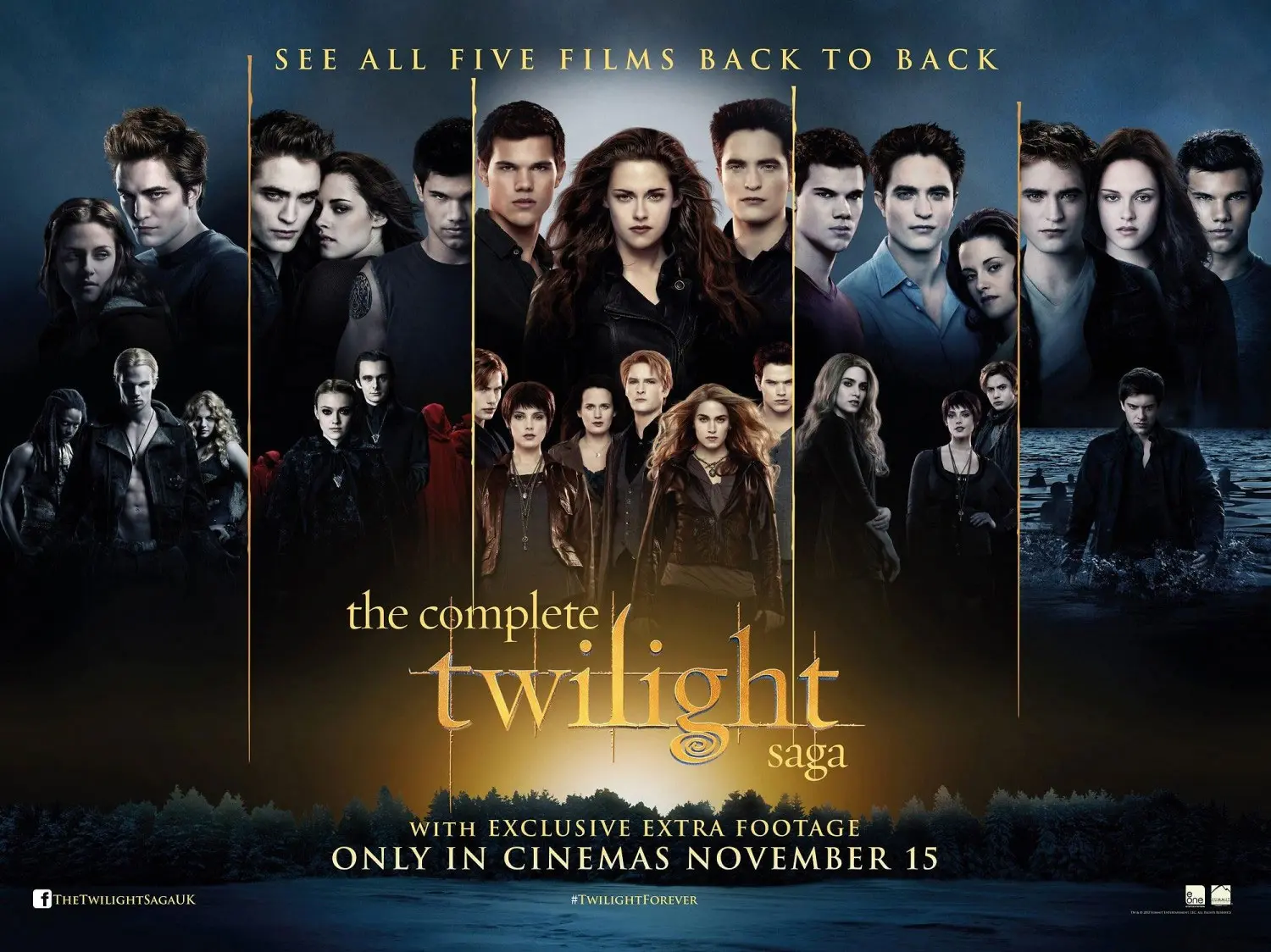 Source: IMP Awards