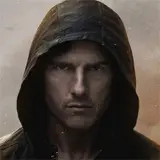 Behind stars Tom Cruise and Jeremy Renner, and director Brad Bird making his live-action debut, Mission: Impossible – Ghost Protocol earned a staggering $690 million at the worldwide box office.
With such a huge response, it should come as no surprise that Viacom SEO Phillipe Dauman has already publicly confirmed a fifth film in the franchise is in the works. Even though more impossible missions are on the way, there's no guarantee Bird will return to steer Ethan Hunt and his operatives once again.
In speaking with Crave Online, Bird said he's not a sure lock to return for Mission: Impossible 5. He respects that the series has thrived off of different directors for each film, adding that the mix is one of the "fun" things about the series. He respects that each director has been able to infuse their own style into each film, and that has resulted in "four distinctly different movies."
Bird's comments don't necessarily mean he has completely written off Mission: Impossible 5. If the powers that be want him back bad enough and the money is there, Bird may find himself staring at an offer he can't refuse.
Despite rumors leading up to Mission: Impossible: Ghost Protocol that suggested the film was a "passing of the torch" from Tom Cruise to Jeremy Renner, all parties involved have already stated that Mission: Impossible is still very much Cruise's franchise and he will be back to star in Mission: Impossible 5. It's presumed Renner, Simon Pegg and Paula Patton would also return, but we likely won't know that until later this year or next year at the earliest.
Source: Crave