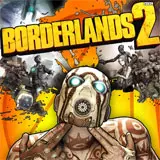 There is one more week to take advantage of two promotional deals attached to tomorrow's Borderlands 2 release on Xbox 360 and Playstation 3.
The first deal is a straight up $10 credit toward a future purchase at Amazon.com. These credits attached to video game pre-orders are becoming more commonplace at Amazon and are a great way to knock down the price of future game purchases.
The second Borderlands 2 pre-order deal is available at any retailer and will grant those who get their pre-order in before midnight access to the "Borderlands 2 Premiere Club." Both promotional deals will be emailed within two days of the game's September 18 release.
What is the Borderlands 2 Premiere Club, you wonder? It provides additional exclusive content including a Golden Key that opens the Sanctuary Loot Chest, Vault Hunter's Relic, Gearbox Gunpack, and a new Mechromancer class. I suspect a lot of players unaware of the pre-order deal will come across the Sanctuary Loot Chest and go bonkers figuring out how to open it.
Click here to pre-order the standard Borderlands 2 game ($59.99) for Xbox 360 or PS3 at Amazon.com.