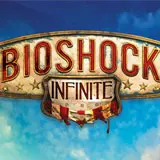 Irrational Games boss Ken Levine updated the status of BioShock Infinite today by passing along some bad news about the game's release date.
BioShock Infinite was originally scheduled to come out for Xbox 360, Playstation 3 and the PC on February. That date is no more and now the much-anticipated sequel will drop a month later on March 26.
Ken's reasoning for the delay is quite obvious. "Work on the game is now down to final polish and bugfixing," he wrote. "In order to give the team a few more weeks of this polish, the release date of BioShock Infinite is March 26th."
We should get a new taste of BioShock Infinite via an all-new trailer tonight at 9/8c during SPIKE's Video Game Awards (VGAs), along with several other big gaming announcements and first looks.