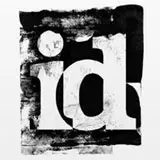 Today fabled game development studio id Software was acquired by ZeniMax Media Inc., the parent company of Bethesda Softworks.
Under the acquisition, Zenimax gains controls of id Software's classic first-person shooter franchises including Doom, Quake and Wolfenstein. A new game and intellectual property currently in development, Rage, is also included in the deal.
id Software's formidable lineup of shooters joins Bethesda's award-winning RPG franchises The Elder Scrolls and Fallout immediately strengthening Zenimax's game portfolio exponentially.
For consumers, the only noticeable change on the deal should be a Zenimax logo on future id Software game cases. Wolfenstein in August is expected to be the last id Software title released through former publishing partner Activision. id Software will continue with its current team including CEO Todd Hollenshead.