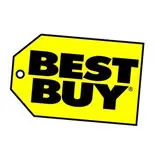 Best Buy's 2012 Black Friday circular ad is loaded with intriguing home entertainment deals designed to compete with Target, Walmart, Toys R Us and other retailers eagerly anticipating shoppers lining for deals shortly after Thanksgiving dinner goes down the gullet. I have picked through the ad and partitioned out the Blu-rays, video games and tech deals that fall under home entertainment.
Doorbuster deal hunters will find a Toshiba Blu-ray player for $39.99, on part with a similar player and price that will appear at Walmart. Also falling under doorbusters is a 40″ Toshiba LDC HDTV for $179.99, The Hunger Games Blu-ray for $8.99, and a Samsung Galaxy Tab 2 7.0 tablet for $179.99.
Gamers will be thrilled to find the PS3 Infamous bundle with Uncharted as well for $199, a full $100 off its typical price. Newish release titles Epic Mickey 2 for Wii, Medal of Honor: Warfighter for Xbox 360 or PS3, The Amazing Spider-Man for Xbox 360 or PS3, Need for Speed Most Wanted for Xbox 360 or PS3, and Darksiders II for, you guessed it, Xbox 360 or PS3, are all on sale for $29.99.
Digging deeper in the ad reveals over 50 Blu-rays priced at $3.99 including Sherlock Holmes with Robert Downey Jr., both Kill Bill films, Iron Man 2, Pulp Fiction, The Crow and more. Over 110 Blu-rays at $7.99 each include The Cabin in the Woods, Captain America: The First Avenger, Snow White and the Huntsman, and Moneyball, amongst others.
Best Buy is including the new Super Mario 3D Land 3DS bundle for $149.99 in their Black Friday deals. They will also have the PS Vita Call of Duty Declassified bundle for $199, and an Xbox 360 250 GB bundle with Skyrim and Forza Motorsport 4 for $199.
Skylanders fans will find Skylanders Giants Wii edition on sale for $49.99. Individual Skylanders figures from the first game will be discounted to $2.99.
Games falling into the $34.99 sale price range include Assassin's Creed 3, Forza Horizon, Madden NFL 13, FIFA Soccer 13 and Borderlands 2. Party games like Just Dance 4 and Just Dance 3 are $24.99, while Halo Reach and Mortal Kombat for PS Vita can be had for $14.99.
Even cheaper games are Dead Island and Assassin's Creed Revelations for $7.99. Dead Island especially will offer a lot of bang for just a few bucks.
And last but not least, tablet shoppers will save $40 to $60 on Apple's iPad 16GB with Retina display or Apple's iPad 2 16GB.
Peruse your local Best Buy Black Friday 2012 ad and its deals, and also be sure to check out Amazon.com's ongoing Black Friday week deals.