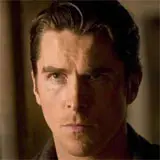 Christian Bale and Mark Wahlberg are on the verge of joining the now fully financed flick, Fighter.
Per Variety, David Russell is already on board to direct and Relativity Media is aiming for a July start date. They'll need to get Bale and Wahlberg signed first as the pair are still engaged in ongoing negotiations.
Fighter is the story of Boston boxer "Irish" Mickey Ward who was guided to the world lightweight belt by his half-brother and former ex-con Dicky Eklund.
Wahlberg will play Ward and has kept in fighting shape while the project slowly gets off the ground. Bale will play Eklund who spent years in jail on crime and drug charges after going the distance against Sugar Ray Leonard.
While Wahlberg has been attached to Fighter from the beginning, his co-starring role and director spots have been a revolving door. At one time Matt Damon and Brad Pitt were attached, as was The Wrestler's director Darren Aronofsky.
The earliest Fighter will hit theaters is in 2010. Cross your fingers Bale and Wahlberg sign on the dotted line.