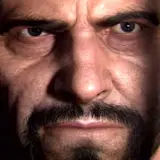 Ubisoft has released an awesome new trailer for Driver San Francisco, the newest entry in the Driver franchise that easily looks to be the best yet.
Driver San Francisco pairs up Hollywood-style storytelling with realistic driving in an open-world environment modeled to look exactly like San Francisco. Players will assume the role of Detective John Tanner and be tasked with bringing down crime lord Charles Jericho by any means necessary.
This new trailer focuses entirely on the single-layer portion of Driver San Francisco (multiplayer online modes are also available). You'll notice several of the 120+ licensed cars that will appear in the game, including a sequence where you drive a fire truck and put out a blaze on top of a fuel tanker. You'll also notice many, many cinematic sequences that will help make Driver San Francisco feel like as much a film as a video game.
Driver San Francisco will be available on August 30 for Xbox 360, PS3, Wii and the PC.
Click here to pre-order Driver San Francisco on the platform of your choice at Amazon.com.