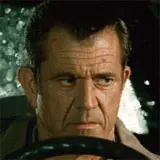 For the seventh straight weekend, James Cameron's Oscar-bound hit Avatar stayed atop the North American box office. The 3D epic held off the big screen return of Mel Gibson in Edge of Darkness and the Kristen Bell and Josh Duhamel romantic comedy When in Rome.
Now sitting within seven million dollars of the domestic record held by Titanic, Avatar tucked away another estimated $30 million this weekend for a projected cume of $594.4 million to date. With the Oscar nominations set to roll out on Tuesday morning, the film may actual see a spike in sales from the few remaining individuals on the planet who have not seen the film yet (like it needs any help with sales). Another milestone will no doubt be topped shortly when the film's worldwide gross passes the two billion dollar mark in sales.
At this time, we should thank the success of Avatar for opening the door to such upcoming 3D projects as Jackass 3 and the world's (allegedly) first 3-D porno film, to be written and directed by Caligula director Tinto Brass.
In second place was Mel Gibson's return to a lead role since 2002's Signs, the Martin Campbell thriller Edge of Darkness with an estimated $17.1 million from 3,066 screens. It seemed that there were two big hurdles facing this film prior to opening, both dealing with its star: Could Gibson still open a film like he used to and more importantly, has the public forgiven him for his anti-Semitic comments made at the time of his 2006 arrest? Edge's decent opening appears to be an answer of "to an extent" for both. Reviews were mixed but a 30% spike in sales on Saturday suggests that ticket buyers liked what they saw and were recommending the film to others.
Third place went to the Kristen Bell/Josh Duhamel romantic comedy When in Rome, which seduced an estimated $12.1 million. Like the recent Leap Year, this film played almost exclusively to young females and a portion of the date crowd that couldn't be persuaded to visit Pandora or Roslindale to see how Mad Mel was holding up. With toxic reviews from critics (a few of my friends referred to the film as "a piece of shit") and a mediocre opening gross, don't expect Rome to last too long past Valentine's Day (if that) in theaters.
Apparently, the kiddies are enjoying the latest Dwayne Johnson comedy The Tooth Fairy as the film held up very well in its second weekend. Dropping 29% for an estimated $10.3 million and a new cume of $26 million, the film is doing most of its business on Saturday and Sunday matinees. If families continue to show up on weekends, the film could finish in the neighborhood of $45-50 million.
In fifth spot was the Denzel Washington action film The Book of Eli which added another $8.7 million to its coffers and a new estimated gross of $74.3 million. The $80 million production looks to end its run in the United States with a solid $90 million take. Dropping 61% from last weekend's $17 million opening was the weapon-toting guardian angel film Legion in sixth place with $6.8 million and a new total of $28.5 million.
The remainder of the top ten was as follows: The Lovely Bones $4.7 million ($38 million to date), Sherlock Holmes $4.5 millon ($197.5 million), Alvin and the Chipmunks: The Squeakquel $4 million ($209 million) and It's Complicated with $3.7 million and a $104 million gross to date.
Next week, the romantic drama Dear John starring Channing Tatum and Amanda Seyfried, and the John Travolta actionier From Paris with Love open in wide release while the Fox Searchlight Oscar contender Crazy Heart expands to 500 screens. Watch for Avatar to hold onto the top spot yet again.
– Shawn Fitzgerald